I really do need to make a qualification right at the beginning.  The more that one knows, the more that one knows how much they don't know.  I go into this discussion with a lot of trepidation, it is impossible to not sound like a fool, a tool of some group or community or nation, to not upset nearly everyone.  However, I'll give my 10 cents worth.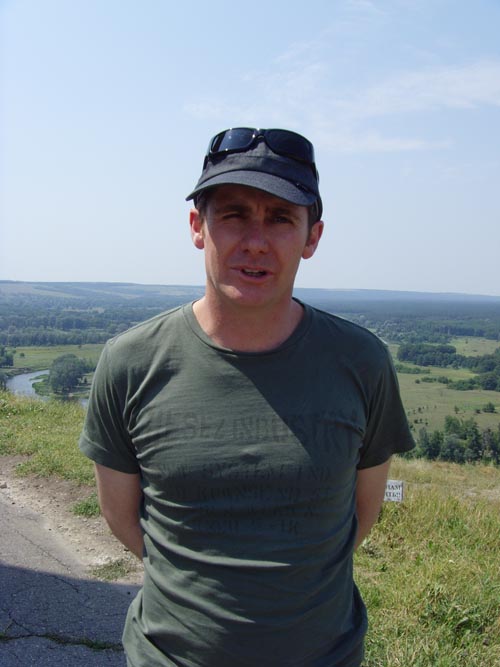 Norman Wood in the Slavyansk area of the Ukraine.
Personally I think the Ukraine should build stronger links with the European Union, possibly joining some time in the future.  It is a huge market for its products, if they can sell them that is.  Russia's nominal GDP is not significantly larger than Australia's (2.1 trillion USD v  1.5 trillion), and the Ukraine's is actually slightly smaller than New Zealand's economy (0.181 v 0.176 trillion USD) , these are not large economies.  While the European Union is a massive juggernaut of an Economy with a nominal GDP, the largest in the world of $17.4 trillion USD, 99x larger than Ukraine's and 8x larger than Russia's.  It is true that Russia has significant energy resources that Europe finds very very useful, Russia also has significant military power, and is willing to use these assets, for instance the resent invasion of Crimea, albeit at the invitation of the majority of the people in the Crimea.  I'll talk on this now.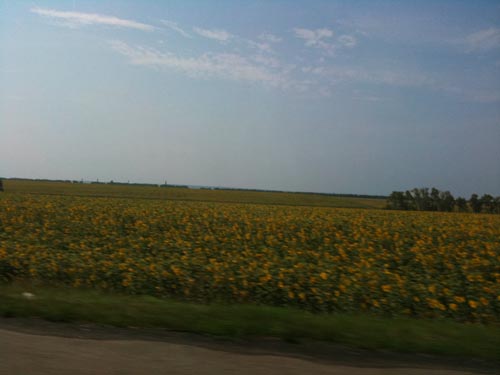 You can see the Ukrainian flag everywhere.
It was this that had so many people in the West worried.  Like many in Russia, we too feel a deep sadness about the horrors of the last World War.  World War 2 suffering is not "owned" by the Russians.  My mother's brother was killed over Germany when his plane was shot down, my father was injured in the Pacific theater.   Russia's World War started a lot later than in the West, our war started in 1939, we fought for a lot longer, and people in Russia, probably know very little about how it started for us.   Nazi Germany first invaded another country, Austria, in 1938, although they were "invited" in by the Austrians, then it was repeated shortly after with the German "invitation" into Czechoslovakia, largely, to "protect" the interests of German people.  Hence, when Russia was "invited" into the Crimea in other words, an Anschluss occurred, all the alarm bells were ringing in the West.  What was around the corner?  In 1939, after Czechoslovakia, Germany and Russia invaded Poland.  We are still worried in the West, is it all starting again for us.  We are very worried.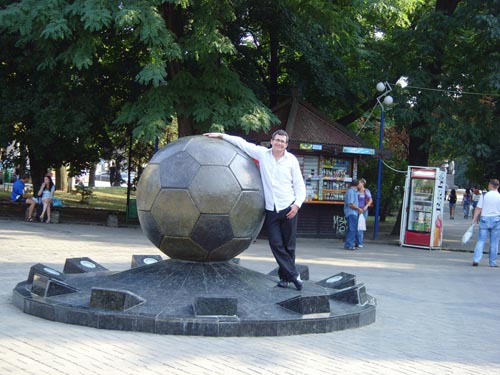 Happy Days in Kharkiv.